B.Ed - Bachelor of Education
As a student of any recognized university or college, you have the freedom to apply for a transfer of credits from your current university to a new university. EduFast are education facilitators who help students to successfully transfer their credits from their existing university to a new university.
B.Ed program has a duration of two years. Each year will have two semesters, with an overall count of 4 semesters in 2 years.

B.Ed program has a duration of two years. Each year will have two semesters, with an overall count of 4 semesters in 2 years.
B.Ed graduates can pursue a career in education filed to become teachers. They can also appear for exams such as TET, CET, CSIR UGC NET
Students can choose any of the following specializations when they enrol for an B.Ed program. the choice on which specialization to take should be based on the interest of the student. Specializations carry much importance in this field of study.
Economics
Geography
History
Science
Botany
Physiology
Hindi
General
Why Should You Choose EduFast
India's No.1 Credit Transfer Institute & Education Facilitator
Central Government Approved Programs
The programs that you choose under EduFast are approved by the Central Government of India. It can be used as a validation for attending government jobs or tests without any complications.
The students who successfully complete the credit transfer or lateral entry program under EduFast attain graduation that is recognized by all major educational regulatory boards in India. We ensure that each student upon completing the degree course gets the right validations for their efforts.
EduFast has over 90% result for Students who continue their studies using the Credit Transfer Program or University Transfer program. Our educational programs give hope to students who once thought their career was at a dead end. Contact EduFast today and know more about our educational plans.
AICTE (All India Council for Technical Education) reviews the standards of the technical institutes in India. They are also responsible for bringing new developments into the field of technical education. Educational programs provided by EduFast are approved by the AICTE.
The university providing EduFast with course programs is a member of the esteemed society known as the Association of Indian Universities (AIU). They serve an important role in the evaluation of degrees that are awarded in India.
Foreign Embassies Attestation Approved
The programs provided by EduFast are recognized worldwide. You can pursue jobs or go for higher studies in foreign countries without a speck of doubt on whether your accreditations have enough validity.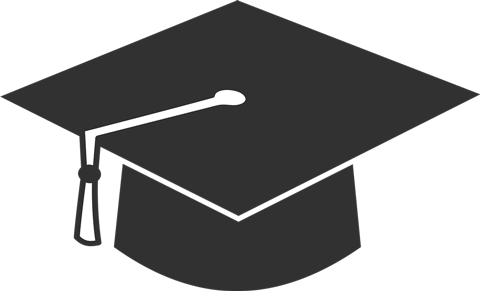 Higher Studies India Approved
After completing an educational program from EduFast, you can go for higher academics because all the programs under EduFast are approved by the UGC, AIU & AICTE.
Higher education Abroad Approved
The courses under EduFast are approved internationally. Since all the course programs have been approved by the UGC, the course that you have completed can be used for higher studies as well as for job opportunities outside of India.
The WES or World Educational Services provides credential evaluation for immigrant students. Our educational programs are approved by WES and our students can enjoy international if they want to apply for courses abroad.
Central & State Govt. Jobs Approved
Government jobs are always the subject of tough competition in India. The course programs offered by EduFast are approved for central and state government jobs.
A.P.J. Abdul Kalam Award (2016 & 2017)
The APJ Abdul Kalam Award is a symbol of excellence in student's welfare. We are proud to announce that we have won the award in consecutive years of 2016 and 2017.
Best Management Institution Award 2018
EduFast was awarded the best management institution award in 2018 for its exemplary performance in the business sector. This is a reward for our commitment to the betterment of the youth in India.
EduFast upholds trust and integrity in all our proceedings. Our services are transparent and are in line with the laws of India. 
100% Student Oriented Services
We help students who wish to do regular masters in courses like Ph.D, M.Phil, M.Tech, B.Ed & M.Ed. We facilitate admission confirmation application works, traveling coordination to the university during exams, project submission support, thesis submission guidance, accommodation, provisional application guidance, migration application guidance, transcript application guidance, & convocation application guidance for submission.
B.Tech/B.E University Transfer
Students who completed 50% of their B.Tech/BE course from an UGC recognized university can continue their remaining part of the program in our university by university transfer. We help students to check their eligibility for university transfer, admission confirmation, application works, affidavit submissions, university traveling coordination during examinations, student's food & accommodation. After course completion provisional application works, migration application works, transcript application works & helping in convocation application submission.
We help students to complete the WES & IQAS verification process from our university. This evaluation report is important to increase the validation of your application that is to be used in schools, jobs, or immigration authorities in the U.S. and Canada. WES & IQAS help these institutions understand the value of your academic achievements. Our goal is to help you complete the credential evaluation process with ease.
Private Educational Programs
The Private Mode of Educational Programs was introduced by UGC for the students who are working in the private & government sectors. They can study courses along with their jobs. The main courses available in private mode are B.Com, BBA, MBA, BCA, MCA, BA, MA, and M.Com.
Overseas Migration & Study Guidelines
We provide guidelines to choose best overseas consultancy, LOR, MOS, transcript, embassy attestation, documents verification to students who wish to migrate, study & settle in foreign countries like Canada, NewZealand, Australia, Germany, Sweden, France, Italy, Ireland other European countries. The list also includes Africa & the Middle East.
We help students to do notary stamping, magistrate stamping, ministry external affairs stamping, country embassy stamping & foreign affairs stamping. This service is available exclusively for our university admitted students only and it costs them zero service charges.
Frequently Asked Questions
Confession from our students

Peter Packer
Front-end Developer
"Edufast the best option for higher education and simple learning method providing excellent service thanks Team Edufast
This is incredible. "

Manuel
Designer
"
Edufast the best option for higher education and simple learning method providing excellent service thanks Team Edufast
Awesome Experience
. "
John Doe
Art director
"Turning point in my Career
Edufast the best option for higher education and simple learning method providing excellent service thanks Team Edufast
Awesome Experience
. "
Elsie
Copyrighter
"Now really reached my destiny I-am driving myself their valuable guidance"
Edufast the best option for higher education and simple learning method providing excellent service thanks Team Edufast
. "

Anthony
CEO at Thimpress
University Credit Transfer Easly made with Edufast
"Edufast the best option for higher education and simple learning method providing excellent service thanks Team Edufast "

Susan Jackson
WordPress Developer
" Edufast is a special build for an effective education & Learning Management System site"
Edufast the best option for higher education and simple learning method providing excellent service thanks Team Edufast 
Its Realy incredible