Government Approvals & Recognition
State Government Jobs Approved
University Grants commission (UGC)
All India Council for Technical Education (AICTE)
Central Government Jobs Approved
Association of Indian Universities (AIU)
Government of Arunachal Pradesh
Abroad Engineering Visa Stamping Approved
Higher Studies In India Approved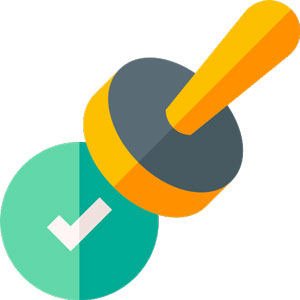 Embassy Attestation Approved
Canada, New Zealand, Australia, UK, USA, Migration, Permanent Residency approved
Higher Studies Abroad Approved
Easy Documentation Easy process
Government jobs, Private jobs, MNC jobs approved
100% Student Oriented Services
We help students who wish to do regular masters in courses like Ph.D, M.Phil, M.Tech, B.Ed & M.Ed. We facilitate admission confirmation application works, traveling coordination to the university during exams, project submission support, thesis submission guidance, accommodation, provisional application guidance, migration application guidance, transcript application guidance, & convocation application guidance for submission.
B.Tech/B.E University Transfer
Students who completed 50% of their B.Tech/BE course from an UGC recognized university can continue their remaining part of the program in our university by university transfer. We help students to check their eligibility for university transfer, admission confirmation, application works, affidavit submissions, university traveling coordination during examinations, student's food & accommodation. After course completion provisional application works, migration application works, transcript application works & helping in convocation application submission.
We help students to complete the WES & IQAS verification process from our university. This evaluation report is important to increase the validation of your application that is to be used in schools, jobs, or immigration authorities in the U.S. and Canada. WES & IQAS help these institutions understand the value of your academic achievements. Our goal is to help you complete the credential evaluation process with ease.
Private Educational Programs
The Private Mode of Educational Programs was introduced by UGC for the students who are working in the private & government sectors. They can study courses along with their jobs. The main courses available in private mode are B.Com, BBA, MBA, BCA, MCA, BA, MA, and M.Com.
Overseas Migration & Study Guidelines
We provide guidelines to choose best overseas consultancy, LOR, MOS, transcript, embassy attestation, documents verification to students who wish to migrate, study & settle in foreign countries like Canada, NewZealand, Australia, Germany, Sweden, France, Italy, Ireland other European countries. The list also includes Africa & the Middle East.
We help students to do notary stamping, magistrate stamping, ministry external affairs stamping, country embassy stamping & foreign affairs stamping. This service is available exclusively for our university admitted students only and it costs them zero service charges.
Get your free account now and get immediate access to 100s of online courses
Send a message
Your email address will not be published. Required fields are marked.